Three tech pioneers sharing one vision
The AnyDesk story began in 2012 with three technology pioneers sharing one vision: to develop a high-speed and top-secure Remote Desktop Software that would eventually become one of the market-leading solutions. They put their vision into practice by creating a proprietary codec, DeskRT, that allows for virtually latency-free collaboration. Whether the user is down the hall, or on the other side of the world. With the support of a business angel investor, they were able to found the company AnyDesk Software GmbH in 2014.
Software excellence made in Germany
Today, AnyDesk Software has been downloaded over 500 million times and is used by companies and personal users across the entire globe. Since its foundation in 2014, AnyDesk has experienced an unique journey from a Start-up into a Scale-up. One major point that has not changed since 2014 is the shared passion for the product across all departments at AnyDesk.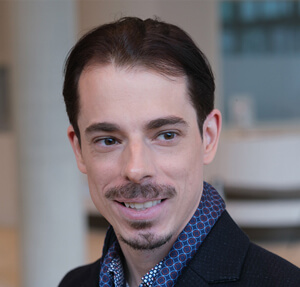 "It is our vision to help shape a more efficiently connected, digitized world. Our technology is one of the keys that will help to get there without compromising on the reliability and security that our customers expect from us."
Philipp Weiser, CEO
2014
AnyDesk is founded by Philipp Weiser,
Andreas Mähler and Olaf Liebe.
The first version of AnyDesk is released.
2018
Next step: More flexibility for our users.
Remote Access for mobile devices
is now possible.
2019
First big milestone:
We reached 100 million downloads
in only 5 years.
2020
We are expanding:
The first office
in the US is opening
2020
Launch of our Management Console
my.anydesk for improved
customization and administration.
2021
From Stuttgart to Asia:
We are proud to open
our offices in China and Hong Kong.
2021
Growing community: We are happy to reach 500 Million downloads and 150+ employees.
Stuttgart Headquarters
Türlenstraße 2, 70191 Stuttgart, Germany
Berlin Office
Kurfürstendamm 182, 10707 Berlin, Germany
Tampa Office
201 N Franklin St STE 1300, Tampa 33602, United States
Shanghai Office
Room 2589 Central Plaza , 381 HuaiHai Middle Rd, China
Hong Kong Office
Unit 01 , 82/F ICC One Austin RD West, Hong Kong
Tbilisi Office
Illia Chavchavadze Avenue 37, 0179 Tbilisi, Georgia